Are you paying your workers competitively compared to others in the market? Are you paying them based on internal equity? Market-based compensation is an important factor in attracting and retaining top talent, and more organizations are making the shift to market-based pay, and lucky for you, Workday comes with a variety of tools for storing market pay data and comparing your organization's compensation against it!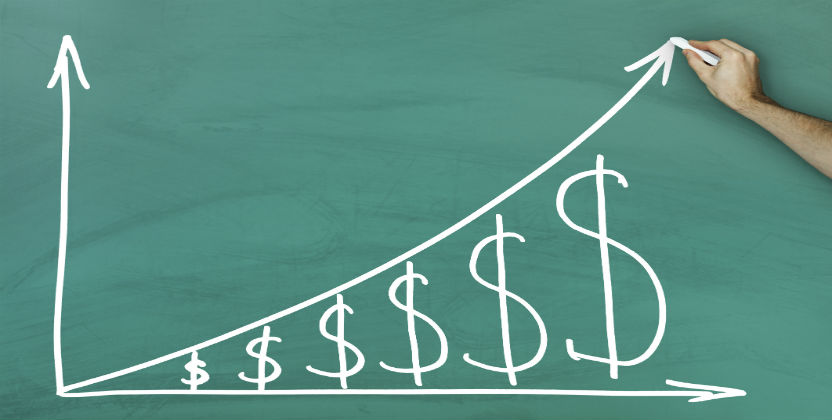 So what are you options for adding market data to your system?
If you do not have market-based internal pay ranges…
If you do not have market-based internal pay ranges, then the best place for your pay ranges would be against the Grade, complemented by storing market salary data via Benchmark Job.
For a new Benchmark Job, use the "Create Benchmark Job" task to define an effective date and a survey date, and choose the applicable job profile(s). Market data points can then be stored against Base Pay and Total Cash facets for up to 19 pre-defined percentile ranges. If you plan to use Total Cash and would like to compare it against a worker's compensation base, you can define that base via "Maintain Benchmark Job Settings." This task can also be used to specify default percentiles for each of entry.
In addition to the pay ranges, you can specify your company's At Market Range by defining a Competitive Market Target and the Target Spread Percentage. This range is what will be used to define whether an employee is "At Market," "Above Market," or "Below Market." If you'd prefer different labels, you can override them using the "Edit Benchmark Job Settings" task.
If you have market-based internal pay ranges…
If you have market-based internal pay ranges, then you can either store the pay range data on the grade or via benchmark jobs, or both! A few considerations:
What are the eligibility rules for each pay range? A grade or grade profile can be tied directly to a job profile for ease of maintenance, or can have a compensation eligibility rule defining alternative eligibility. A Benchmark Job, on the other hand, must be tied to a job profile, and can then be more granularly defined via Market Profiles.
How many segments need to be stored? Grade Pay Ranges can include three to five undefined segments (names will default to "Segment 1 Top," "Segment 2 Top," etc., but can be overridden via Maintain Custom Labels). Benchmark Jobs include more, allowing up to 14 segments; however, these must be based on one of 14 pre-determined percentiles.
What Pay Facets will data be stored against? Grade Pay Ranges can be defined by highly configurable compensation bases directly tied to compensation elements. Benchmark Jobs can only be reported against Market Base Pay Composite and/or Market Total Cash Composite.
What information needs to be seen during Compensation processes? With both methods, users can create and enable reports as worklets for viewing during a compensation process. Grades, however, have the added benefit of contextually displaying dynamic pay range information right within the compensation screen.
How should this information be used to enforce business rules? With both methods, validation rules can be created on the business process to ensure proper routing or correct entry. Additionally, grades have soft warnings that will kick off if the request is outside of the base pay or primary compensation basis range, as configured on the "Edit Compensation Package Analytics" task.
What are the reporting needs? There are a number of delivered reports for viewing both grade pay ranges and benchmark job data. Users can also build custom reports to meet additional requirements. Grades come with a plethora of fields for reporting and analyzing, while Benchmark Job fields are generally more limited.
So why not use both and reap the full benefits of reporting? This isn't a bad option if you don't mind having to maintain data in two places. Luckily, both Grade and Benchmark Jobs can be updated in bulk using an EIB, making the job much quicker!
No matter which way you go, leveraging Workday's market compensation functionality will add a new facet to your compensation analyses so you can confidently answer the question: "Are we paying our workers competitively?"
Popular HR Transformation Posts
Compensation Basis – The Best Piece of Workday Compensation You've Never Heard Of