One of the biggest assets and expenses for organizations of all sizes are their employees, also known as human capital. Organizations often look for ways to maximize the return on their human capital investment. There are books, journals, and white papers available that provide the fundamental structure to begin predicting and analyzing this data. Conveniently, Workday provides tools that can accomplish just that. Let's take a look at some of Workday's capabilities.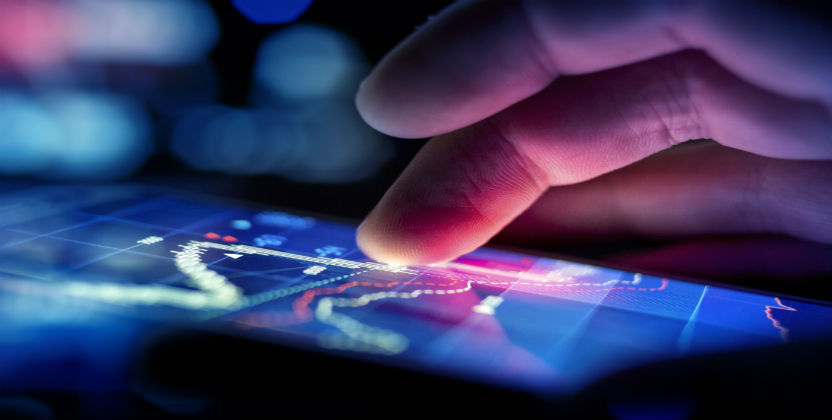 First, let's begin with some common scenarios experienced on a daily basis:
A. HR Business Partner (HRBP) conducts an exit interview on a top performer who has decided to leave the company for a competitor, wondering what could have been done to prevent this from happening.
B. Recruiting Manager (RM) notices that turnover has spiked for employees with 3-5 years of tenure and wants to explore why.
With robust Human Capital Management (HCM), Talent Management, and reporting functionality, including but not limited to Succession Planning, Assessing Talent and Potential, and Performance Management, Workday can deliver the needed data to answer these questions, plus many more.
Scenario A
In scenario A, the HRBP could have utilized a custom report—Retention Risk Predictor—discovering that the top performer had not been promoted in 3 years, her salary was in the low end of her compensation grade, and she was not considered a succession candidate; all these indicating she was a medium to high retention risk. Knowing this data in advance would have allowed the HRBP, and perhaps her manager, to take action prior to receiving her resignation letter.
The following is an example of what this report could look like (please note that the employee and accompanying data are not real):

Scenario B
Answers to scenario B can be found by analyzing a few different data sets, including exit interview feedback, performance review data, career interests, and promotion details.
In this scenario, the RM looks at the career interests of an employee who had recently resigned to see what is listed, only to discover there are no details provided. It appears that no one had a conversation with the employee about his career or if they did, they did not enter the details into Workday.

Without this data, the RM and others would not know that this employee was interested in career growth and may have been bypassed when searching for internal candidates.
Taking a sample set of employees, the RM then navigates to their performance review information where she discovers some drastic changes. In the example below, she discovers one employee was listed as "5 – Outstanding Performer," then dropped down to "3 – Meets Expectations," and was on a coaching document during the course of her career.

Diving further into this info, the RM Manager discovers that employees who scored a "3 – Meets Expectations" on their performance reviews year after year and have seen no career growth during their time make up the vast majority of employees who are leaving.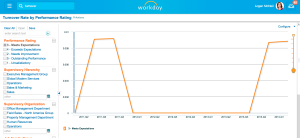 (click to enlarge)
Armed with this information, the RM decides to dive deeper into the data provided by Workday and reads through exit interviews. It's here she found dissatisfaction with managers and lack of career growth listed.

(click to enlarge)
Knowing this valuable information, she decides to partner with her HRBP to create an action plan to increase employee satisfaction, internal growth, and lower turnover.
Presented above are just two of the many different ways that data can be pulled from Workday to help organizations predict what trends and scenarios may be occurring amongst their employee population. The more data that resides in Workday, the better these predictions become.