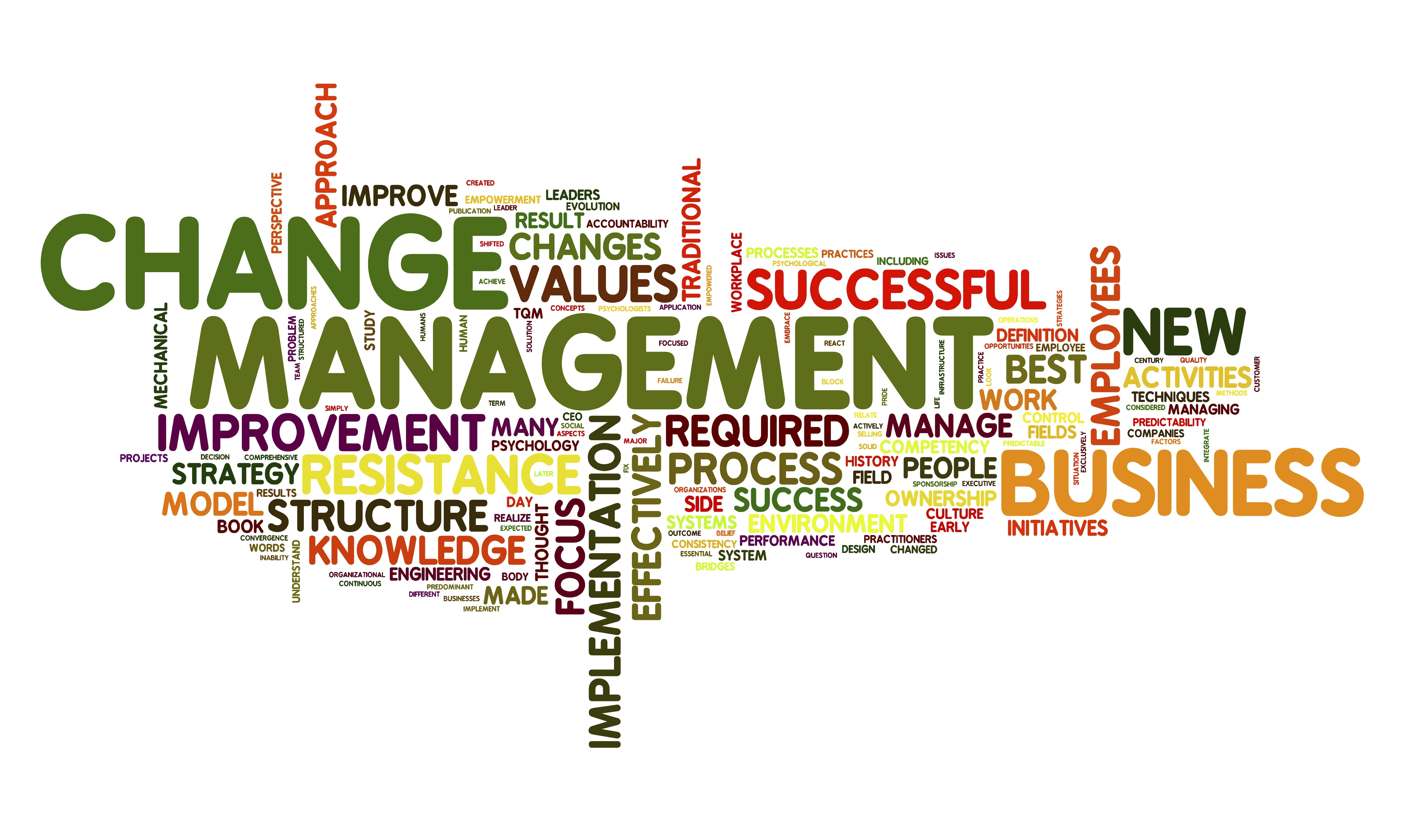 After many meetings and much analysis, sales demos and more sales demos, you have decided the answer to your business processing inefficiencies and reporting challenges is Workday. Assemble the best and the brightest. You can do this. You must do this. The Executive Committee agrees and the funding has been approved. Ready, set, go!
Let's start with step one: Is your organization ready for change?
Assess the Culture for Change
Before you schedule the kick-off meeting and book that off-site team-building activity (who doesn't love building a yurt?), you need to assess your organization's appetite for change. How have corporate-wide initiatives fared in the past? Surely someone created a lessons learned document. Do any of those people still work here?
Companies change all the time. Departments merge and policies are rewritten. But when implementing a large-scale change that impacts thousands of stakeholders at all levels of the company, it is crucial to evaluate your organization's culture and readiness to change. Begin by asking the following questions:
What was the scale of the change for the past initiatives?
The larger the change, the greater the challenge. More departments and more geographies require careful coordination.
What made the other initiatives successful?
Take time to gather the reasons why projects were a success in the past. Who was the executive sponsor? Who was on the project team? People follow leaders who have a track record for success and they respond positively to individuals they trust. How did they know the project was a success? Defining clear objectives from the onset is key in understanding the metrics for success.
How painful was the change?
When a change is poorly executed, timelines are often extended and costs can be more than expected. When this happens, stakeholders lose enthusiasm and may even come to actively dislike the new system or processes. You only get one chance to do it right.
Identify the Processes and the People Who Are Changing
It's more than systems and processes that are changing. People are changing too, and so is the way they will think about performing their work. You need to understand what functional areas are changing: HR processing, Recruiting, Absence and Time Tracking, Performance Management, Payroll? Will financial processes (e.g., Expenses, Procurement, Budgeting) be part of this initiative? Take the time to itemize the business processes that need examination. Does your organization have the internal resources to perform this analysis? Are the processes documented? Are they consistent across departments?
Next, you must assess who is changing. For each of the functional areas and the related business processes, identify who will be impacted by these changes. Some of the proposed changes may only change the way the HR department processes work. Other changes may require employees and managers to be involved.
What's changing? Check. Who's changing? Check. Now department by department, team by team, you must analyze their capacity for change. Which areas have an enthusiastic culture for change and which areas have adopted resistance to change as a core competency? Be objective and quantify the number of changes, how many people are changing, and rate these groups as potential innovators, early adopters, early majority, late majority, or laggards.
Schedule the Change
Many projects take a Big Bang approach, where all functional areas are tackled at the same time, all business processes are examined and re-designed, and all stakeholders have the same go live date, regardless of the number of changes that may affect them. Other projects take an incremental approach, using a phased roll-out plan, where for example only HR staff are initially impacted, while managers and recruiters are brought on later. Regardless of which approach you take, the timing of the changes is important.
Be sensitive to seasonal business events that may complicate communicating the changes and user adoption. Should you roll out a new Absence and Time Tracking solution during open enrollment? Will the new annual performance review process compete with the roll out of the Recruiting and Onboarding program? If the same stakeholders are involved in these functional areas, communication planning will be challenging, as will formulating a training strategy to facilitate learning new policies and procedures and mastering the new system.
Leverage a Change Network
Now that you have your arms around the scope of the change, you've lined up all the departmental calendars, you understand who is changing, and you have a rough idea of the degree they might be changing, you need to articulate the following question: Why are we changing? There is no one, single answer.
Certainly the executive sponsor and core team members can outline the benefits of the new system for the company. It is also imperative that the "what's in it for me" be defined at the different organizational levels. This is why Change Networks that reach out to various departments, regions, and key stakeholders are essential to the success of your initiative.
Change Networks serve as the ambassadors for the change and facilitate an open and honest dialog. Using these allies will help you frame key messages about the upcoming changes and examine the departments' and individuals' willingness to participate in the change.
Working with a Change Network will assist you when performing readiness assessments and preparing a risk mitigation strategy. Understanding why these communities must change from their perspective and what the benefits are is critical in defining organizational success metrics. With their involvement, you will be able to better predict how the change will have a positive impact on employee performance, organizational culture, and long term sustainability.
To learn more about establishing a Change Network, please register for the upcoming webinar, Networking for Change: Building and Leveraging Global Change Networks to Drive System Adoption, presented by Keisha Bronson, Director of Human Resources at Campbell's, below.
Planning for and executing change in an organization can be challenging. For more information on Change Management, visit our website or request a consultation.