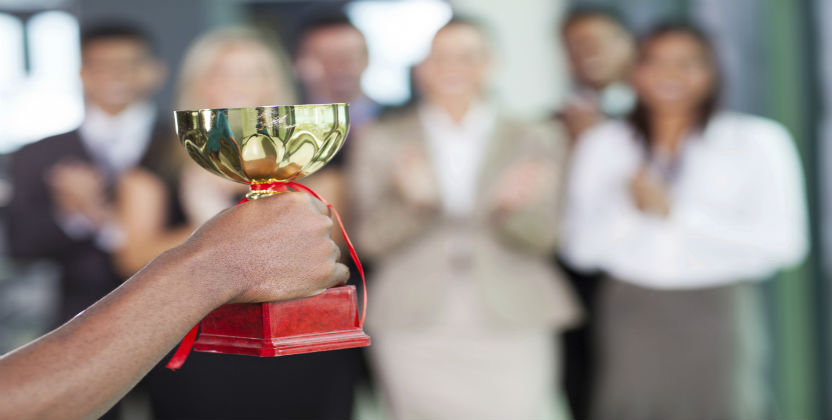 RESTON, VA – May 12, 2016 – Ernst & Young, one of the "Big Four" audit firms, has named Collaborative Solutions' CEO Carroll Ross as a finalist for their Entrepreneur of the Year® 2016 Mid-Atlantic program.
The program recognizes the accomplishments of outstanding men and women who create the products and services that keep our worldwide economy progressing. Entrepreneurs are selected based on demonstration of excellence and extraordinary success in areas such as innovation, financial performance, risk and personal commitment to their businesses and communities. Finalists are selected by a panel of independent judges, including leading CEOs and private capital investors. Previous leaders who have been honored by the program include Howard Schultz of Starbucks, Reid Hoffman and Jeff Weiner of LinkedIn, and Mindy Grossman of HSN.
Collaborative Solutions CEO Carroll Ross is honored to receive this achievement. As demonstrated by his willingness to leave the security of a "Big Four" consulting firm job to start his own company, Carroll has always been driven and willing to take calculated risks. He has leveraged this practice to launch and build Collaborative Solutions into the company it is today.
Bob Maller, President of Collaborative Solutions and longtime friend of Carroll said "His perseverance and determination are evident in the way he runs Collaborative Solutions. The accolades he and the company have earned, including being named a Top Place to Work by Fortune, the Washington Post, and SmartCEO, earning several consulting awards, a company customer satisfaction rating of over 96%, and a CEO approval rating of 94%, prove that Carroll sets high standards for both himself and the company and leads by example to not only meet, but exceed expectations."
"In the fast-paced cloud consulting space, innovation is the key to staying competitive, and Carroll has developed a business model that supports continuous innovation. His vision for the future of Collaborative Solutions is to build on the company's strengths and further elevate Collaborative to a position of authority in the industry," Steve Csuka, Chief Operating Officer of Collaborative Solutions said.
Carroll's entrepreneurial development of Collaborative Solutions is given back through the support of community and charitable causes. He chose Autism Speaks as the company's primary charitable cause, and each year rallies the company, its partners, and its customers to support the organization financially and through participation in the charity's annual Walk Now for Autism Speaks fundraising event. Over the past seven years, Carroll has led Collaborative to raise more than $130,000 for the organization, making all previous entrepreneurial risk well-worth the uncertainty.
About Collaborative Solutions
Collaborative Solutions is a leading global Finance and HR Transformation consultancy that leverages world-class cloud solutions to help deliver successful outcomes for its customers. As one of the longest-tenured consulting partners with Workday, Collaborative Solutions has executed Workday Financial Management, HCM, and Payroll deployments for global Fortune 500 companies, medium-sized businesses, and education and government institutions. Collaborative Solutions has deployed in over 110 countries and has experience with organizations ranging from 200 to 200,000 employees. Collaborative & You: Better Together.
Collaborative Solutions is based in the Washington, D.C., metro area with offices in Pleasanton, CA; Chicago, IL; Atlanta, GA; Tampa, FL; New York City, NY; Toronto, Ontario and Dublin, Ireland. For more information, visit www.collaborativesolutions.com.