Written by Team Collabie
Apr 02, 2014
With over a decade of experience delivering enterprise solutions to Fortune 500 and government clientele, Collaborative Solutions receives recognition for employee Job Satisfaction, Individual Contribution, and Trust in Senior Leaders
RESTON, VA – April 2, 2014 – Collaborative Solutions, a leading Workday consulting partner, has been selected by the Washington Business Journal as a 2014 Best Places to Work Winner.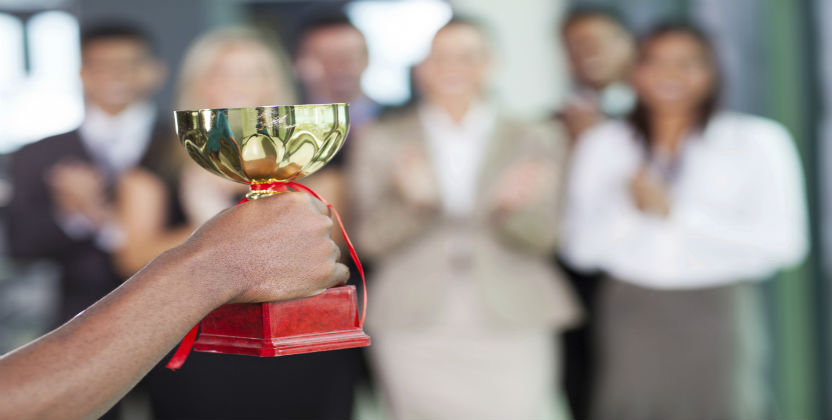 The Best Places to Work Award surveyed hundreds of companies and thousands of employees in various critical areas, including teamwork, trust in senior leaders, manager effectiveness, individual contribution, alignment with goals, job satisfaction, and benefits.
Collaborative Solutions has increased its momentum throughout its ten-year history by establishing itself as a leader for Workday consulting services. While growing aggressively and expanding its offerings to include strategic services, Collaborative Solutions has maintained a strong focus on employee satisfaction and career development. The firm boasts a culture of open communication and teamwork, a mentoring and training program for new hires via Collaborative University, and an emphasis on customer success. They participate annually in the National Walk Now for Autism hosted in Washington D.C., increasing their corporate sponsorship and employee donations yearly, mirroring how much the firm grows. Collaborative Solutions also offers unlimited PTO for their employees to support charitable and environmental causes they feel strongly about.
"Winning this award affirms that we've cultivated a world-class work environment," said CEO Carroll Ross. "We've received many awards, but this one is particularly meaningful because it reflects the feedback from our amazing employees."
Attracting, retaining, and growing top talent can be a challenge in the ever-dynamic Cloud Services consulting space, but Collaborative Solutions continues to widen the gap between them and their competition as their employees are provided personal flexibility, opportunities to continue building their strong consulting skills, and the benefit of working with people they admire and respect. Adds President & COO Bob Maller, "Being the employer of choice in our industry has been a guiding principal and major initiative for years at Collaborative Solutions. This award further validates that our unique culture is only being enhanced as we continue to grow."
About Collaborative Solutions
Collaborative Solutions is a leading global Finance and HR Transformation consultancy that leverages world-class cloud solutions to help deliver successful outcomes for its customers. As one of the longest tenured consulting partners with Workday, Collaborative Solutions has executed over 200 successful Workday HCM, Payroll, and Financials deployments for global Fortune 500 companies, medium-sized businesses, and education and government institutions. Collaborative Solutions has deployed in over 110 countries and has experience with organizations ranging from 200 to 200,000 employees. Collaborative & You: Better Together.
For more information, visit www.collaborativesolutions.com.