Each year, Workday hosts its annual training conference, Workday Altitude, for its entire services and software ecosystem. Several of Collaborative Solutions' consultants were selected to present sessions covering a variety of Workday-related topics. You already read our first installment on Custom Workday Solutions without Customization, so as a follow-up, this blog will cover Common Custom Reports. James Murphy is a Principal Consultant with over eight years of experience in Payroll, Time, and Attendance. As one of Collaborative's 44+ Workday Product Leads specializing in over 40 areas of expertise, James has expertise surrounding all functions of Time Tracking.
Common Custom Reports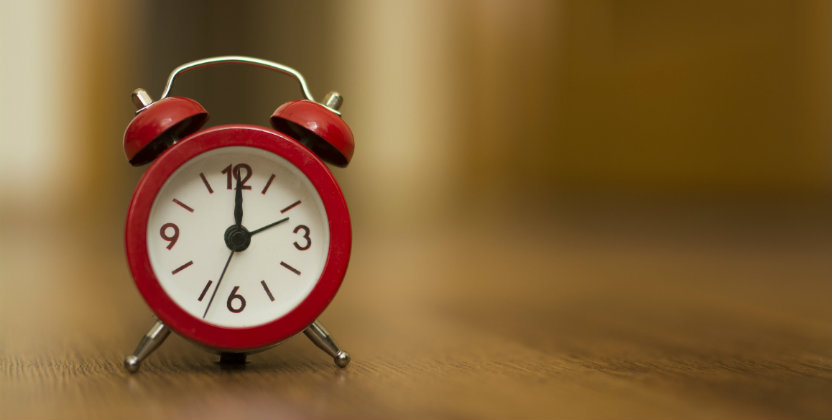 Reports for Time Tracking have become more complex as the product has evolved. Workday customers have distinctive reporting requirements; however, many of these come up time and again. This comprehensive blog on Time Tracking will ensure readers are prepared when faced with unique reporting requirements. Common Time Tracking reports, definitions, examples, and use cases for each will be highlighted.
Employee Hours Summary
Report to show summary of hours for date range
This can be used to monitor hours recorded, as well as the hours that are not submitted or approved.
For payroll validation, this can be used to compare what hours are pulled into payroll. If needed, consider adding a filter for only approved hours if the report will be used specifically for payroll audit purposes.
This report may look familiar– that's because an employee hours summary report can easily turn into a more detailed version of a My Team's Time Report. As long as we're able to set a condition off our time block such as approved status or a particular time calculation tag, we can use it in a sum related instance field and bring the data into our report.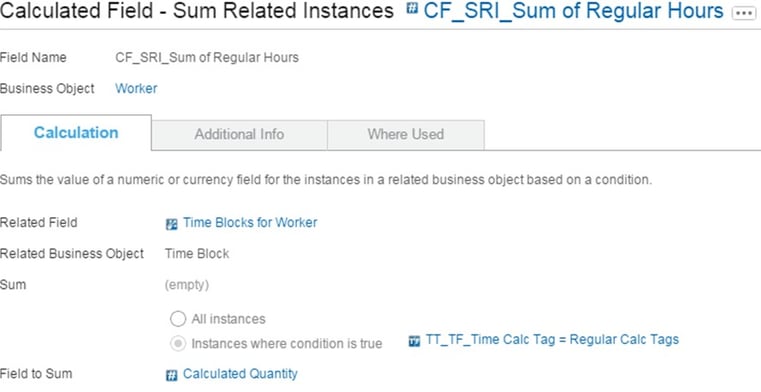 It is important to note, for this report, that we bring all the fields back to the worker level. This allows customers to add various additional fields containing employee data as needed.
Time Block History
Report can be used to gain visibility into historical time block data
When using payroll interface, time blocks that have been deleted will come through as a (-) amount. This report will show time blocks that have been deleted.
Employee Time Tracking Data
Similar to the Time Tracking DA Review Report
Report can be useful for customer to identify test cases and check eligibility

If using mass advance process, having this report to display who the approver is could help identify employees who do not have someone assigned in that role. (ex: if timekeepers were responsible for approving time)
Employee Time Tracking report can be a useful tool to provide customers with. They can use the report not only to identify test cases, but they can use the report to validate any additional setup they add into the tenant post go-live.
Depending on the configuration and approvers, you may want to create a field to look up those roles so they can easily be identified for employees.
For this example, the customer maintained a separate time approval custom organization where the timekeeper role was assigned. The timekeeper was the approver for the Enter Time business process.

Employee Punch Report
This report returns all clock events that exist in Workday (consider adding date range prompt to limit results).
Use Case #1 – Customer wants an audit report of all data coming into Workday from external time clock system.
Use Case #2 – Customer needs to make edits to time clock events that were entered into Workday.
Unmatched Time Clock Events
This report returns all clock events that are unmatched in Workday (consider adding date range prompt to limit results).
Use Case #1 - Customer may want to extract all unmatched clock events so they enter information onto put time clock events EIB to delete all unmatched clock events.
Use Case #2 - Managers could use the report to monitor all unmatched time clock events that exist for their reports.
These five common custom reports for Time Tracking may seem complex at first, but users often learn quickly when utilizing them in Workday themselves. Note that examples given are only a few cases of how these reports could be used. In reality, there are dozens of ways custom reports for Time Tracking can be applied to your organization.
Stay tuned for more technical blogs covering our consultants' presentations in the coming weeks! For more information on custom reports for Time Tracking, speak to one of our representatives!