This year, Collaborative Solutions had consultants presenting on everything from common Workday customer requirements to in-depth views on integrations and severance at Workday's annual partner conference, Altitude. This is the first installment of presentation synopses, designed to help readers gain technical understanding of Workday that can be easily applied to everyday life. In this presentation overview, Principal Consultant Emily Campbell goes over custom objects, custom labels, and custom organization, and the benefits and examples of each.

Workday Re-Imagines Customization
Workday has proven that Software as a Service (SaaS) doesn't have to be one-size-fits-all; it delivers a packaged software solution with user-friendly functionality and a toolkit that allows for detailed configuration to meet complex customer needs. For example, customers can add custom fields to Workday objects, create validations associated with custom fields, and create their own labels. By doing this, Workday customers can achieve a personalized solution without compromising their ability to upgrade to the newest releases. An additional benefit of Workday's custom solutions is that changes are made in the frameworks without coding, so you don't need to be a programmer in order to achieve personalized configurations.
Custom Objects
What are they?
Can be thought of as unrestricted fields that can be set up to use however the organization needs
Can accommodate process routing for certain objects (approvals, to-dos, review documents, notifications)
What are the benefits?
Can be looked at as work-arounds so custom fields can be used for very specific data
Can modify the name as well as other different fields
Allows Workday to become more of a system of record
What are examples of how you could use them?
Systematizing Flexible Work Options for Employees
Consolidating systems: the ability to store data from other systems into WD so you don't have to maintain multiple systems
Administering surveys
Tracking apparel sizes
Organizing participants in certain programs
Custom Labels
What are they?
For certain fields, you can choose to override the Workday-given labels with your own, custom ones that fit your organization
Labels are also multi-language enabled, so global companies can choose to have a label read in another language
Can use under certain objects: core compensation, global, merit, recruiting, talent
What are the benefits?
Companies are able to communicate their brand throughout the software better
Makes key functions easier to recognize and reduces additional support needed from HR, in turn increasing workplace efficiency
What are examples of how you could use them?
Workers are referred to as "associates", not "employees", so their system should reflect this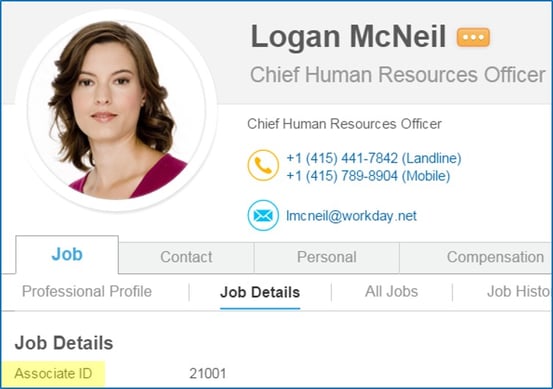 Your organization doesn't like the term 'Development Item' and would prefer that it read 'Development Goal', instead
Custom Organizations
What are they?
Treated like any other organization in Workday, but can be modified for your company/companies
Can have its own subtypes (ex: merger, acquisition)
Multi-purpose tool
What are the benefits?
Allows flexibility in system to group a set of people together
Can be used like any other organization in that you can report off of it, apply security to it, and perform process routing when using it
What are examples of how you could use them?
Acquisitions or mergers
Training centers
External payroll organization
T-Shirt organization (ex: to provide t-shirts for Autism Speaks volunteers)
Club organization
Group directors of HR
Grouping people together who aren't grouped in another organization

Workday is well-known as one of the leading providers of enterprise cloud-based applications for HCM and Financials. Essentially, the configurable software does not enable customization because the less modified the implementation, the lower the costs will be for all parties and the simpler it will be to dynamically transfer to new versions of the software. However, custom solutions such as custom objects, custom labels, and custom organizations allow the user to mold the software to be in tune with the company. Over time, this increases workplace efficiency and employee productivity due to the easy-to-use, unified system of record that fits specifically to your organization.
Want to learn more about Workday's custom solutions (without customization!)? Click here to see a classic Dear Collabie blog on custom solutions. Stay tuned for more presentation overviews to come, and speak with one of our representatives for more information!
Popular HR & Finance Transformation Posts
If Only I'd Known; Workday Implementation Advice from a Customer Turned Consultant
Compensation Basis – The Best Piece of Workday Compensation You've Never Heard Of