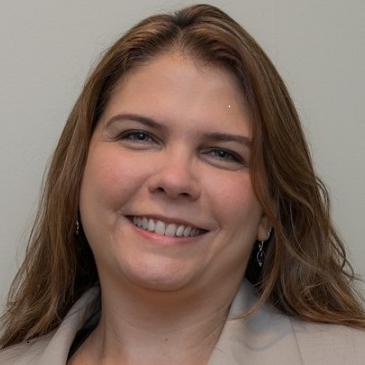 Written by Danielle White
Dec 09, 2020
The greatest powers of SaaS products lie in their ability to democratize system support and enable business users to be the master of their own applications. This is especially seen in SaaS HR and Finance systems, where production support either falls to business-aligned IT, like HRIS or FIS, or to IT organizations that are streamlined based on enterprise-wide moves to cloud and SaaS products.
But new challenges arise in supporting these applications as they tend to have more frequent updates, faster time to product releases, data models designed to support interoperability, easier and more robust integration capabilities, and deliver services to stakeholders.
With opportunity comes challenges.
Keeping Current
A core challenge is keeping current with your applications, as there are numerous reasons they can get out of sync. We have heard from our customers over the years that keeping up with the latest and greatest forms and features of their applications can make it difficult to ensure they are getting the return on investment (ROI) that they envisioned when moving to a SaaS environment.
Another issue that early adopters face is leadership mobility: the leaders who defined success for the initial deployment are no longer in their positions, and the application does not meet the needs of their successors.
And finally, trends are constantly changing. As the world of data and analytics evolves, ensuring that you are leveraging the most up-to-date tools in your applications is critical.
The Right Experience
Employee and customer experience are top of mind for most organizations these days. Depending on when you deployed your SaaS HR or finance system, your focus might have been on self-service from the perspective of driving administrative support tasks out of the hands of your functions and into the hands of the users.
User experience may not have been top of mind initially. But now, employee experience embraces not only the form (web-based, mobile, anytime anywhere) but also the function (journeys, chat, natural workspace, prescriptive guidance). And with this enhanced employee experience, your customers (as well as managers, business leaders, vendors, students, the community) also expect a level of interaction that requires focused support. This experience becomes critical to achieving ROI as efficiency and effectiveness are driven by user adoption.
Operational and Technical Efficiency
Many of our customers' first journey into SaaS HR and finance applications were based on digitizing paper-based processes. As more customers embraced the art of possibility and configurability, a focus on process improvement came next. But monitoring and measuring how well these processes meet business objectives falls by the wayside when compared with focusing on new products, new functionality, and the ever-pressing business-as-usual management and maintenance of the system. Similarly, both early adopters and those who faced time or resource constraints when they implemented have discovered challenges with managing their integrations with upstream and downstream systems as their enterprise architecture has evolved.
System support teams, whether centralized under a shared services structure or de-centralized across functions and IT, have daily operations to manage. From security administration, organization administration, integrations monitoring, report writing to annual calendar of events activities – open enrollment, performance reviews, merit and bonus processing, month-end, quarter-end, and year-end close - teams are busy. All of this means sometimes external support is needed across the spectrum of strategic and tactical operations of your SaaS applications.
Collaborative Solutions understands the challenges our customer faces because we are a customer too! With that in mind, we have created a flexible set of offerings that can support our customers throughout their journey, improving their ROI, providing the best employee and internal customer experience, and managing business as usual.
Our Service Delivery Enablement packages are designed for us to be an extension of your internal service delivery teams – whether functional or technical. We have multiple packages to choose from based on the level of support your organization requires, but all packages have a focus on:
Enhanced customer experience
Employee experience and adoption
Operational efficiency and effectiveness
Technical interoperability
On-demand support
For more information on our Service Delivery Enablement, view this webinar. If you are interested in learning more about these services, please fill out the form on our Contact page and one of our Client Partners will reach out to you.
Popular Resources about Post-Deployment Support
Why Flexible Post-Deployment Support Is Vital After a Cloud ERP Implementation
Creating Long-Term Benefits from a Finance Transformation Project