We're officially three weeks out from Workday Rising and know the time remaining will fly by! By now you know the Top 5 Things TO do During Rising in Vegas…so why not cover the things you should NOT do!? While in Las Vegas for work, there are bound to be social events and parties to attend following all the training, breakout sessions, innovation exchange expos, and workshops. While enjoying all of the activities, here's our list of the top five things you should probably avoid.

5. Don't Have One Too Many and Wake Up Married
With more than 50 wedding chapels in Las Vegas, and more than 100,000 marriages there each year, there's a strong chance on any given night that there are more than a few tipsy gamblers tying the knot. Even though it takes only 10 minutes to obtain a marriage license and can be as inexpensive as $40 to have the ceremony performed in a chapel, don't regret waking up with a ring on your finger in the morning!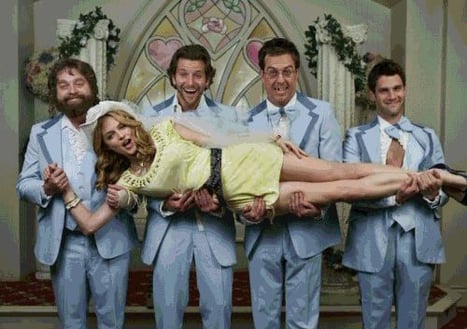 4. Don't Miss Out on Workday's Breakout Sessions

Workday offers a ton to do in this four-day conference! The agenda is jam-packed with opportunities to gain technical knowledge and have any unresolved questions answered by the experts. Monday is filled with pre-conference training and enablement workshops from 8:00am- 5:00pm. Tuesday, breakout sessions begin bright and early at 10:30am, following the HCM and Financial Management Product Keynote. Stay on the lookout from 1:00-5:00pm for more collaboration in breakout sessions. Wednesday, they'll be from 8:00-10:15am and 1:00-4:45pm. Many of Collaborative Solutions customers are presenting during breakout sessions at Rising. Here are a few that we'd like to spotlight:
Burlington Coat Factory: Off the Rack: Transforming Enterprise HR with Workday at a National Off-Price Retailer
Campbell Soup Company: Networking for Change: Building and Leveraging Global Change Networks to Drive System Adoption
Regions Bank: Change Management: It's the Game Changer!
Grand Canyon University, University of Chicago, & University of Southern California: Out of the Fog and into the Cloud: Higher Education Transformation Stories
See you then!
3. Don't Wear Painful Shoes
If you've never been to the Mandalay Bay, you may not realize just how big it is. Adjacent to the 43-story hotel and resort is the 1,000,000 square feet Convention Center and 12,000-seat Events Center. If you're staying at The Luxor or any other hotels on the strip, you need to be even more prepared to walk extreme distances. Bring a pair of tennis shoes to change into when walking these long lengths!
2. Don't Fall into the Bellagio Fountains
Going outside every day can be a welcome change of pace from the frenetic casino setting. Taking a walk on the Strip offers lots to do and see, and we recommend walking to the other end of the Strip to take in the beautiful fountains at the Bellagio. Enjoy the mesmerizing display of water, lights, and music, just don't fall in while texting or trying to take your Bellagio selfie!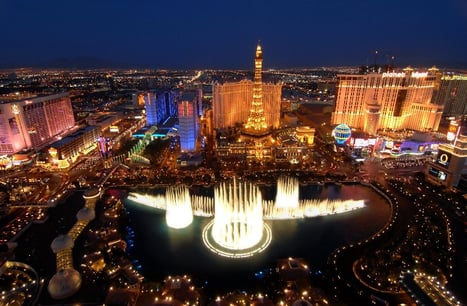 1. Don't Forget to Stop by our Booth
Collaborative Solutions will have product and technical experts staffing our booth through expo sessions, to collaborate with customers, partners, prospects, and Workday employees. In addition, some of Collaborative's customers will be at our booth too, to talk about their success in working with us! Stop by to chat and ask any questions you may have at the Innovation Exchange Expo, Booth #339:
Monday, September 28: 5:00pm – 8:00pm
Tuesday, September 29: 11:30am - 2:00pm and 5:30pm – 7:00pm
Wednesday, September 30: 11:30am – 2:00pm
Now that you know what to and not to do during Rising, the last event you can't miss is our well-known Customer Appreciation Party! If you plan to attend Rising and haven't yet received our invite, click below!